High class
Escorts Agency
Luxury escorts
"When reality surpasses the dream"
Elite by Julia Vega is a high class escort agency designed to meet the desires and needs of the most discerning customers.
For more than a decade, Elite by Julia Vega has offered its services to the most discerning customers in Europe. Our customers trust us for our discretion and expertise. Elite by Julia Vega offers the most exclusive and personalized services because we are always thinking of you.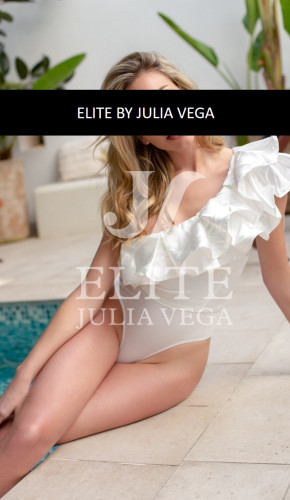 Catalan Executive Escort
Barcelona | 28 years old | From 400 €
Aina is one of our best new arrivals in Barcelona, ​​a 28-year-old amateur Catalan executive high end escort
See profile
Featured today
Exclusive
BERTA
Madrid | Mexico D.F.
26 y/o | Platinum | From 1.000 €
COVID FREE
En Elite by Julia Vega cuidamos y protegemos a nuestras chicas y a nuestros clientes con la máxima rigurosidad. Todas nuestras chicas pasan controles médicos con frecuencia y actualmente se están sometiendo a test PCR de forma regular. Porque queremos dar las máximas garantías.